Rephrasing is repeating what someone has said or written to say the exactly the same thing but using different words. This is often done to check someone's understanding of what has been said or to repeat what someone has written within an academic work while avoiding any form of plagiarism. It is also used online to prevent any penalties incurred from the search engines due to using copied material.
Plagiarism is illegal as well as being just plain wrong, other peoples work is covered by copyright and you should not just blindly copy what other people have done and use it as your own work.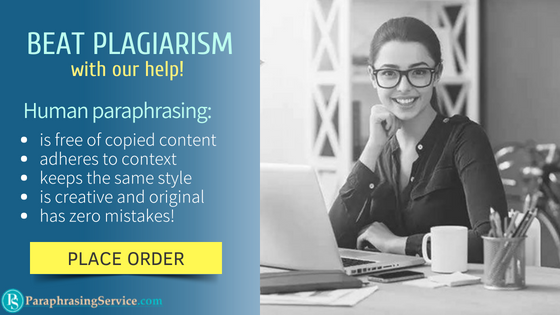 Why Do You Want to Paraphrase Sentences?
To paraphrase a sentence is something that is often required when writing an academic piece; you may wish to use what another author has said but reword it to better suit or reflect the style of writing within your essay. You may also want to reword the sentence purely to avoid issues with plagiarism or to just demonstrate that you have a full understanding of what the original author was trying to say. You can learn more about plagiarism paraphrasing as well.
How to Go about Rewriting Sentences
If you have a sentence for rewriting the easiest way to approach it is to read the sentence several times ensuring that you fully understand it.
Make a few simple notes or bullets of what the points are that are raised within the sentence and then rewrite the sentence using those bullets rather than looking at the original.
Then review the original and your rewritten sentence side by side to ensure that they look nothing alike.
If you have used many words that are the same when paraphrasing sentences, change them even if they are in a slightly different order from the original
Rephrasing does not just mean taking each word in turn within the sentence and swapping it for another word with a similar meaning from your thesaurus. And good paraphrasing examples can demonstrate it perfectly.
This often results in a sentence that will no longer reflect the original meaning as "similar" words can often completely change the overall meaning of a sentence.
Help with Refrasing a Sentence
If you need someone to "paraphrase this sentence for me" then you can come to our highly professional and very experienced online paraphrasing service. Our writers are all graduate degree qualified and will work within their areas of expertise ensuring that they fully understand the sentence. They also know how to use paraphrase in a sentence and are able to provide you with correct citations in any required academic style.
Our work is quick, accurate, error-free and covered by our full guarantee, you have nothing to lose by contacting us for paraphrasing sentences help.