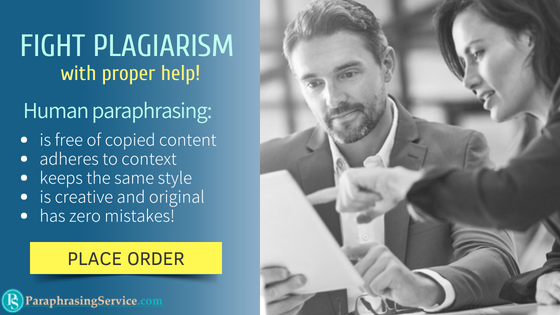 Paraphrasing is when you take another piece of writing and rewrite it in your own words while maintaining the same meaning. This is often done by people using other works to cite within their academic works to demonstrate their understanding of the work and phrase it better to go with their work as well as to avoid plagiarism. It is also used a lot by people who write online who want to create content that is not going to trigger any penalties for posting content on their sites that is copied.
Plagiarism is when you copy material from another person's work without permission and without providing any sort of reference back to the original work. Not only is this unethical it is actually illegal as most works are covered by copyright.
How Does Paraphrase Plagiarism Occur
Poorly rewritten work can still count as plagiarization if your content does not change enough of the words or the original structure of the works being paraphrased. Despite many words being changed this is still plagiarism. Rephrase means to completely change the words and the structure, not to just run through and change every other word to an alternative that you have found in the thesaurus. This means that you have to be able to completely understand the work that you wish to rewrite to avoid plagiarism. And that's exactly what our paraphrasing service does.


How to Paraphrase to Avoid Plagiarism
Read the work a few times to familiarize yourself with the work before you start. Then list out the main points into bullets that you will need to cover. Then use the bullets to rewrite the article without any reference back to the original. Re-read what you have written and compare it to the original to ensure that you have not unintentionally copied any phrases and that you don't have the same words in use for the main points which may look like an infringement of copyright. Rephrase again if your work still looks similar.
We Can Help You Avoid Plagiarisation
While some services use a "spinner" to automatically reword documents we use highly skilled and experienced online paraphrase writers that understand the works that they have been asked to paraphrase. These automatic spinners can only work according to "rules" and as such are easily spotted as spun copies especially by the search engines who will mark it as copyright infringement. Paraphrasis to us is a new article, paragraph or section that will pass any plagiarism test.
The work of our writers is 100% assessed using a plagiarism checker to ensure that your paraphrased copy is fully unique.